My New Gas Stove
Since I've been renting a room, I always miss my own cooking. Yup, surely I can cook. But only if there're salt, eggs, and indomie. Don't ask me to cook other than that. Anyway, yesterday I decided to buy my own portable gas stove
You can see the thing at the pic above. Now let's open it.
This portable gas stove was designed to serve "mobile cooking". It can be very useful for outdoor activities like camping, or simply just for nomads like me
The size is compact and relatively light. You can bring it practically anywhere you want.
This gas stove is supplied by specially designed gas bottle. The size is quite small. It's similar with small size bottle of mineral water. Now let's open it.
The big question is how do you install the gas bottle into the gas stove. Actually that's my question to the hypermart waitress. He explained it to me clearly. At first I didn't notice that there's an empty slot at the right side of the stove. That's where the gas bottle slotted in.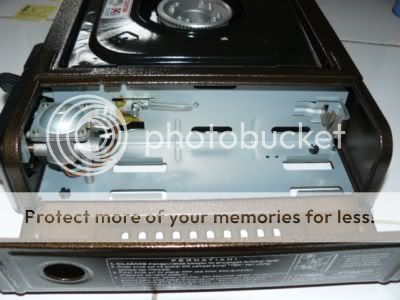 First let's open the right side compartment of the stove. You will see an empty slot there. Then just insert the gas stove inside. Just like that. Now we're ready to cook
The price for this portable gas stove is Rp 130 thousands while the small gas bottle is Rp 14 thousands. The waitress said one gas bottle can last continously for about 2.5 hours.
That's my new portable gas stove. Next time I'll show you how do I cook
Incoming search terms for the article: