Movie Review: Fast & Furious
I don't usually watch any "Part-4 Movie" in theatre. Because I'm quite sure that it's not really worth watching. But this time I forced myself to watch Fast & Furious (The Fast and The Furious Part-4) not only in theatre but also on the premiere release in my city (April 3rd). I guess I still knew what to expect. But this time it excited me because the original casts from the 1st movie are back.
This movie really starts well. The opening sequence is very good. Dominic Torreto (Vin Diesel) and Letty (Michelle Rodriguez) worked together to steal the container fuel truck in Dominican Republic. These action sequences try to set the tone of the movie. At the same time there's Brian O'Conner (Paul Walker) an FBI agent who tracks down a drugs syndicate in US.
Dom and Brian finally meet each other in similar mission. Letty died misteriously and Dom tried to find the killer. The bad guy is turned out to be the criminal involved in a drug business in US, a person Brian has been trying to find.
Unfortunately the movie is losing its pace after that. Not even the racing sequence can save it. The racing sequence is surprisingly disappointing. Especially for a movie with fast cars action as its major menu.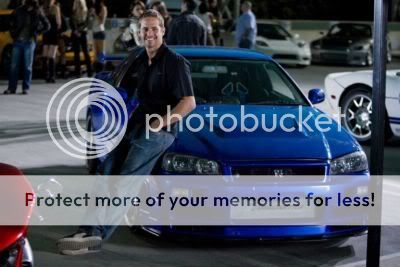 The ultimate chasing sequences in the ending are disappointing as well. The only action sequence which is quite enjoyable to watch admittedly only showed at the beginning of the movie. I guess this is truly a part-4 movie. But it's still great to watch all of the four original casts back in here it had to be said. Vin Diesel, Paul Walker, Michelle Rodriguez, and last but not least the beautiful Jordana Brewster.
In general I think this movie is still worth to watch. You might find ambiguity in my statement here. But I have to admit that I like watching all of those four stars back. Especially Jordana Brewster. Because I think I've never watched any of her movies after The Fast and The Furious (2001). She still looks gorgeus on screen
———————————————————
Title : Fast & Furious
Director : Justin Lin
Cast : Vin Diesel, Paul Walker, Michelle Rodriguez, Jordana Brewster, John Ortiz, Laz Alonso, Gal Gadot, Jack Conley, Sung Kang
Genre : action
My Rating : 2.5 out of 5
Note : I find another beautiful actress in this movie who's coming from Israel. Her name is Gal Gadot. I believe she will be appearing in many more movies after this one
Before her I knew an actress, a strikingly beautiful one on screen, who's also coming from Israel. Her name is Ayelet Zurer. Both are coming from different generation I guess. Ayelet Zurer is 40 years old while Gal Gadot is still about 25 years old. But both look great
Incoming search terms for the article: